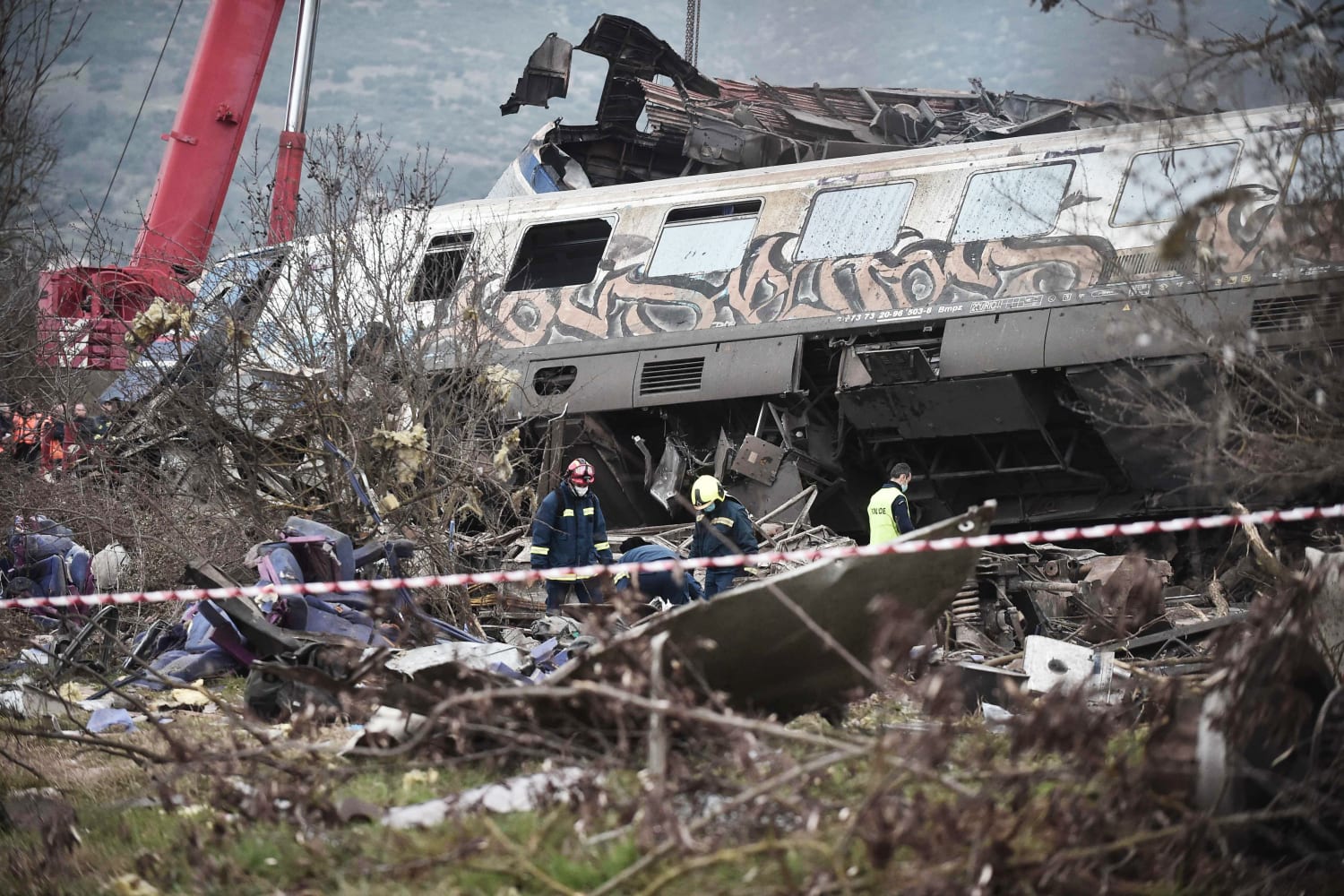 At least 36 people were killed and dozens more injured after a passenger train carrying hundreds of people collided at high speed with a freight train in northern Greece, officials said Wednesday.
Around 350 passengers were on board the Hellenic Train headed from the capital Athens to popular tourist destination Thessaloniki when the fiery, "head-on" crash unfolded near the town of Tempe just before midnight local time Tuesday, the rail company said in a statement.
In an update early Wednesday, fire officials said at least 36 people had died in the crash, while another 66 were being treated for injuries. At least six of those injured were in intensive care units, officials said.
They said a search operation to locate any remaining trapped passengers at the crash site was still underway.
Multiple cars derailed and at least three burst into flames following the collision, which sent the passenger train into a field next to the tracks near a gorge about 235 miles north of Athens, The Associated Press reported.
The local station master in the city of Larissa, a 59-year-old man responsible for overseeing signaling, has been arrested in connection with the crash, AP reported, citing a police report. Transport Minister Kostas Karamanlis resigned, saying he felt it was his "duty" to step down "as a basic indication of respect for the memory of the people who died so unfairly."
Many of those on board were university students traveling back from a festival, officials said. "This is a terrible tragedy that is hard to comprehend," said Mina Gaga, the deputy health minister. "I feel so sorry for the parents of these kids."